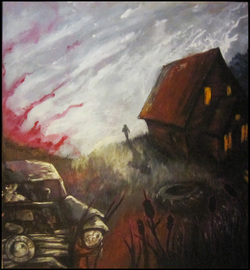 ---
The Atomic Sketch Event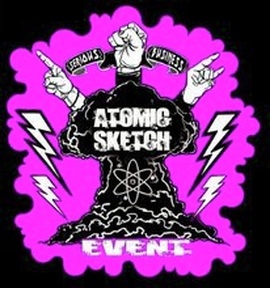 December Atomic Sketch Event News
Atomic Sketch is proud to announce: Book Release and Signing with John Airo, The Legend of Henry Brewer: The Axe Man
Atomic Sketch along with Green Eye Lounge, is proud to host the Chicago release of the new graphic novel, The Legend of Henry Brewer: The Axe Man on Thursday, December 29th, 2011 from 6 pm to 11 pm. Written by James Di Angelo, of Red Moon Features, and illustrated by Chicago artist and longtime ASE supporter,
John Airo
, Di Angelo tells the story of a small farming town in 1930's Iowa being terrorized by, not one, but two serial killers. John Airo has provided a dark and haunting backdrop to Di Angelo's story, giving each page a chilling life of its own.
:
---
Metropolis Ball


Group art in Chicago where I will be showing work. Artwork inspired by Fritz Lang.
New Years Eve 2011 Opening.

---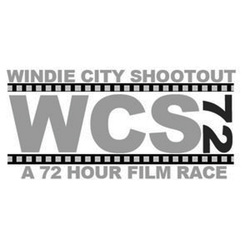 Windy City Shootout

A 72 hour film race in Chicago. Looks to be an exciting chance to bring up some independent Chicago talent, specifically in film. I was asked to show art at the event, so they're displaying a Chicago/Robot themed piece of mine.
---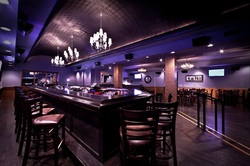 DownTown Bar and Lounge
I am currently displaying work here. It is a beautiful space, and I feel very lucky to have my art hanging on their walls.
---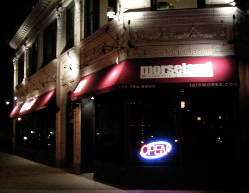 Very cool bar and live venue in Rogers Park. Excellent food and really cool diverse crowd. I have a large installation as well as multiple pieces of art hanging on their walls

---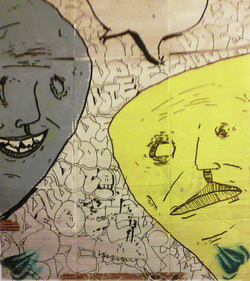 Vote Works
Very cool young Chicago street/graffitti artist. I've done multiple collaborations with him,
and he has influenced my style, and even my views on art, more than I would ever admit to him.
---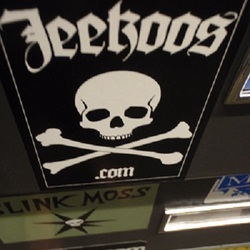 Jeekoos
Chicago Dubstep/Bass dj. Good friend of mine, I've done some logo/artwork for him as well as a music video (to be released soon). More often than not it's is his music playing while I'm making art. He's very cool guy and consistently destroys ever time he performs, absolutely worth checking out.
---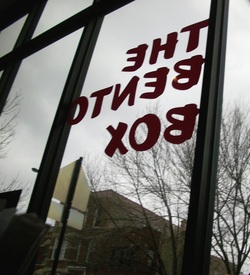 The Bento Box
Gifted chef, and long term friend Rick Spiros'
Asian inspired restaurant in Chicago.
It really does have the most delicious food I've ever had...and a big
Samurai
mural I painted for Rick.
---